Articles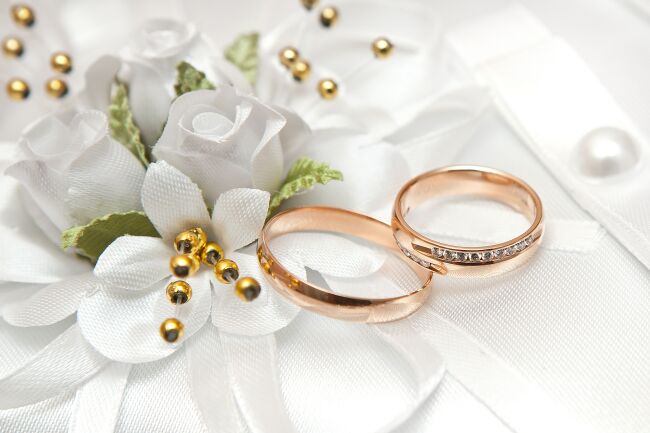 Cyprus is an island encompassed by many legends, poets of ancient Greece wrote about it. You know, of course, that the goddess of love Aphrodite, came out of the sea foam to the land of Cyprus. Sculptor Pygmalion lived on this paradise island. And Shakespeare settled Othello exactly in Cyprus. In a word, the whole atmosphere of the island, all the air is literally saturated with love fluids.
Cyprus - recently considered to be one of the most popular tourist destinations. A high level of service, a marvelous sea, comfortable and stunning beaches, and a historical heritage - all this attracts a huge number of guests from all over the world. At the same time, the picturesque beauty of Cyprus is not only popular with beach holidays lovers. This paradise island is a place for organizing solemn ceremonies. Wedding in Cyprus - it's incredibly interesting, stunningly beautiful and of course very original.
Wedding in Cyprus is not only a ceremony that is amazing with its beauty. Marriages, which are concluded in Cyprus, are recognized by more than a hundred countries in the world. The list of these countries includes Great Britain, Germany, Russia, Ukraine, Belarus, Lebanon, Israel and many others. Once the wedding ceremonies in Cyprus were started by young couples from Great Britain, then the lovers from Israel and Lebanon intercepted the baton. They even started new traditions, for example, in 2017, near the city of Paphos, about 90 pairs from Israel were married together.
One of the most important difference from other popular destinations among newlyweds, Cyprus is wonderful because it is possible to hold a unique wedding ceremony for only two, incendiary party for friends or a chic holiday for loved ones. In addition to cyvil marriage ceremonies in Cyprus, you can also organize a religious ceremony - Orthodox, Catholic and Anglican churches are open on the island. You can make a chupa for Orthodox Jews, as well as popular in recent years, symbolic ceremonies.
A symbolic wedding in Cyprus is a ceremony that is organized for couples who have already married before arriving on the island. On the island, they are able to celebrate this event in their own individual way, to make it truly unforgettable and beautiful. And also, a symbolic wedding in Cyprus can be a smart decision for the anniversary of the wedding. There is even such an expression in English "renewing vows". The symbolic ceremony is also an excellent occasion to remind spouses of a word of love which they pronounced each other many years ago.